Horizon Village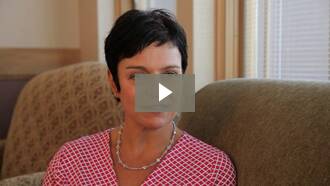 Residential Rehab for Adults
Horizon Village provides opportunities for individuals to experience recovery while living in a unique, safe, therapeutic residential setting. Horizon Village provides innovative, person-centered treatment designed to offer hope for individuals in recovery.
Residential treatment provides an opportunity for holistic recovery in an environment that empowers residents to make choices as they focus on improving all life-skill areas.
Horizon Village is a 50-bed facility designed with our residents' comfort and safety in mind.
Family Programming Information:
We have family programming available on Wednesday's from 6:00pm-8:00pm
Wednesday Schedule for Family Programming is as follows:
Families can arrive as early as 5:45pm
Family Education Group: 6pm-6:50pm
Family Visiting: 7pm-7:50pm
Conference Call: 6pm-6:50pm
Table Talk: 7pm-7:50pm
Family Sessions from 7pm-7:50pm
Saturday Schedule for Family Programming is as follows:
Family can arrive as early as 8:45am
Family Education Group 9am-9:50am
Family Visiting: 10am-11am
Conference Call: 9am-9:50am
Table Talk: 10am-11am
Family Sessions from 10am-12pm
Check in and visitation is held in the Wellness Center only. All drop offs can only happen during family visitation hours.
Horizon Village Informational Downloads: